Transitioning your decor to Christmas
Last week we showed you how to pull together a last minute Thanksgiving table using Mother nature's offerings.
It was a mixture of real and faux baby pumpkins along with berries and branch clippings from the yard.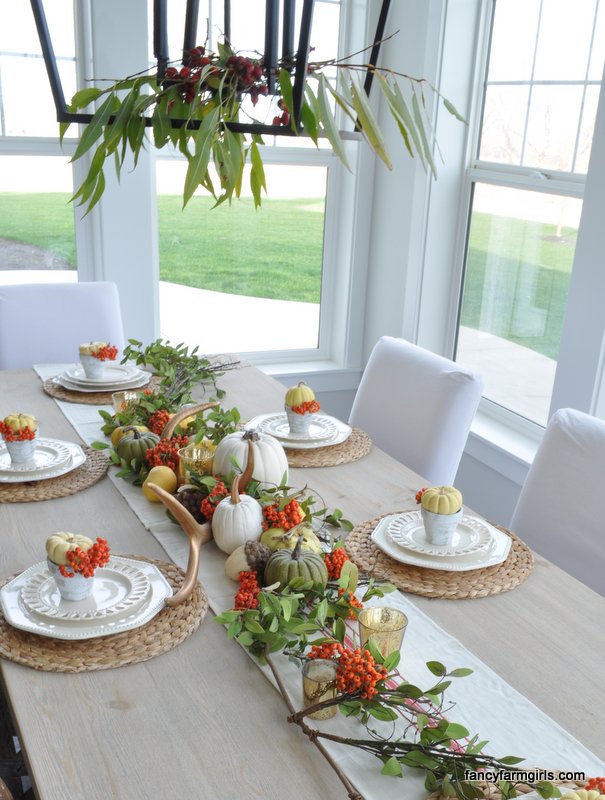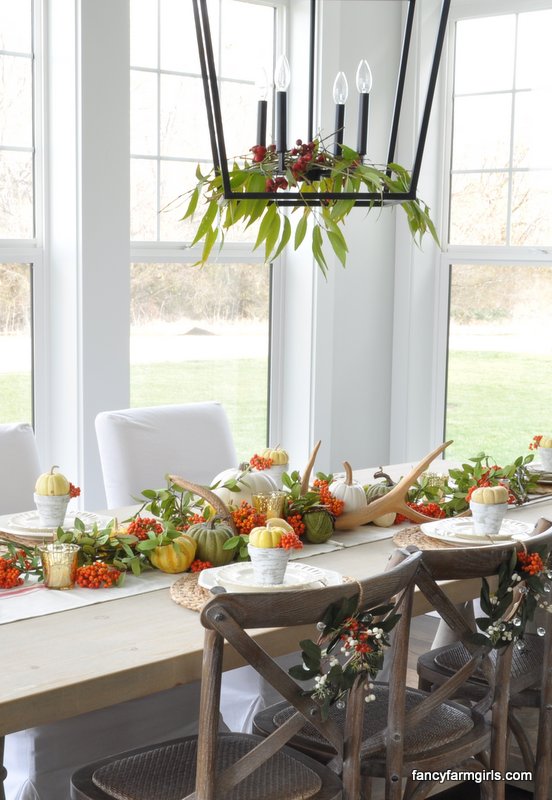 Well, the painful time came to retire the pumpkins,
(the ONLY seasonal decor I'm sad to see go).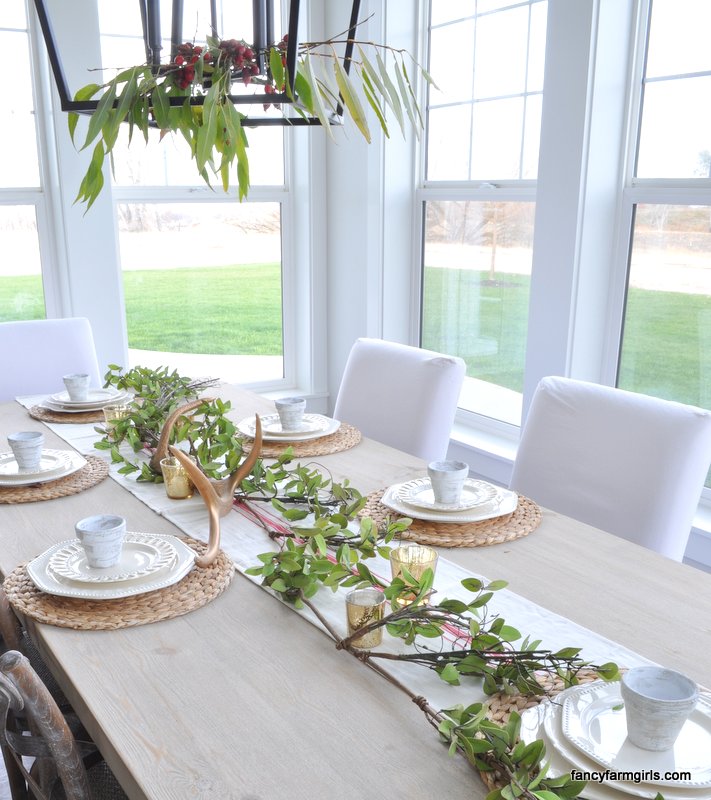 And once again we were left with a not so glamorous table setting.
Before you feel like you have to start from scratch, take a look again…
The basics are already there.  Faux greenery, votives, white washed terra cotta pots.
This just needs to get a new dose of color for a new season.
So orange is out and red comes in!
Simple changes?  Yes.
Totally different look?  Yes!
Red berries replaced the orange berries.
Pinecones replaced the pumpkins in the little pots.
And pomegranates for everyone!
Our kids eat these like candy!
The basics of the arrangement remained the same.  Just a few minor changes for a complete different look.  That's working smarter, not harder!
The greenery in the light was replaced with evergreen boughs and the same rose hip berries added.
 Ribbons on the chair wreaths were simply replaced with festive red and white striped ribbon.
Christmas time is both magical and…
who are we kidding?
overwhelming!
Simplify where you can while still keeping the fun holiday decor.
Not having to completely redo the decor for each season is one way to simplify.
Just a few simple changes will take your seasonal decor from one season to the next.