One Hour Spray Paint Makeovers!
Hey Guys!
We thought it was time for another
"One Hour, One Paint Can Challenge!" Roundup.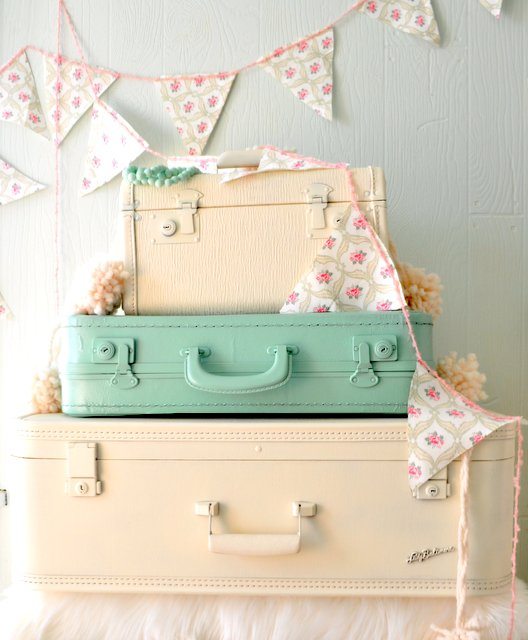 We hope these inspire you to look at the function of pieces and don't worry about the color!
If the look doesn't match what you're going for,
Don't worry about it.  Leave that to
Paint…
The Great Uniter!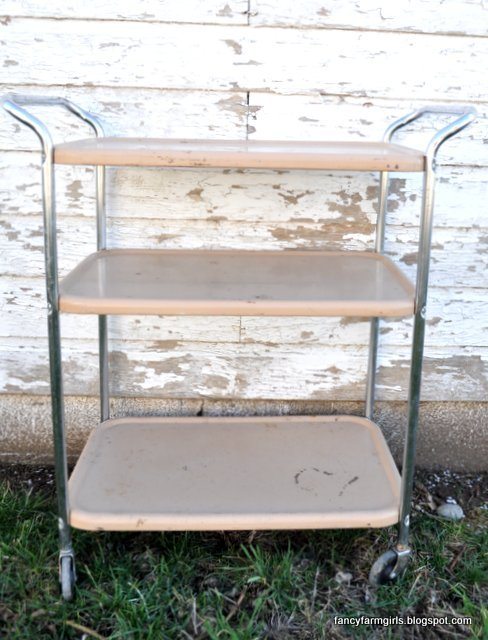 First up this beverage cart.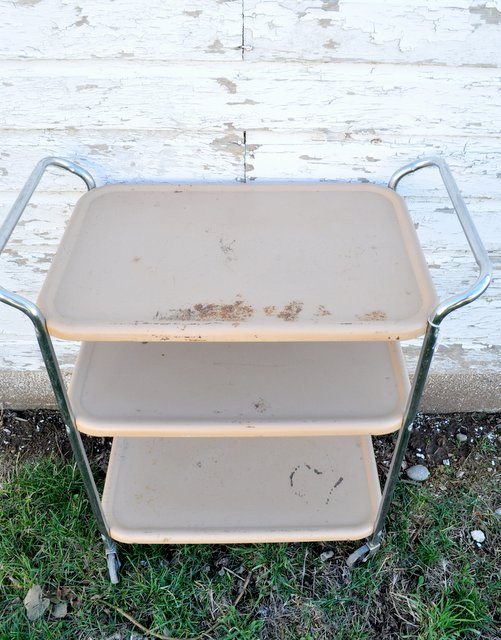 Don't worry that it's brown and rusted.
These pieces can work in so many areas in your home.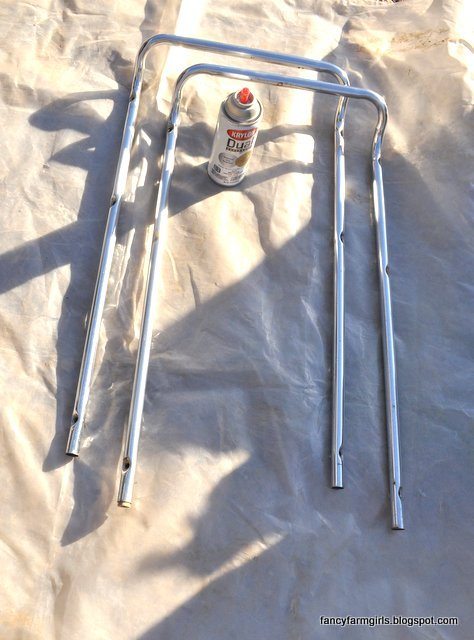 We added some gold with Krylon spray paint.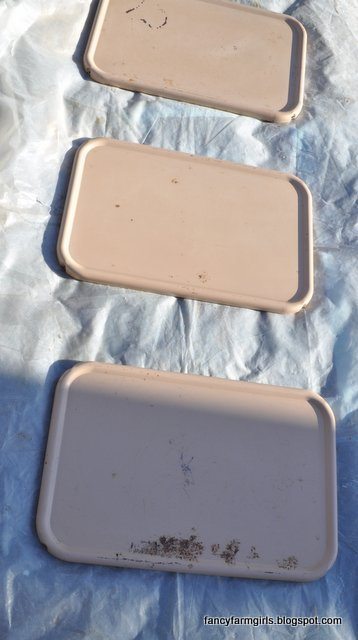 And these rusty shelves got a
La Fonda Mirage Valspar makeover
(one of our favorite colors!)
Which you can find at your local Lowes.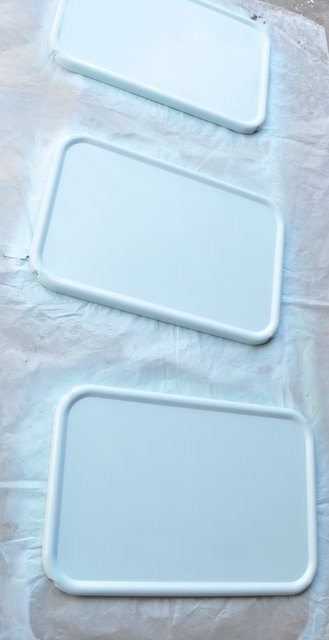 One Hour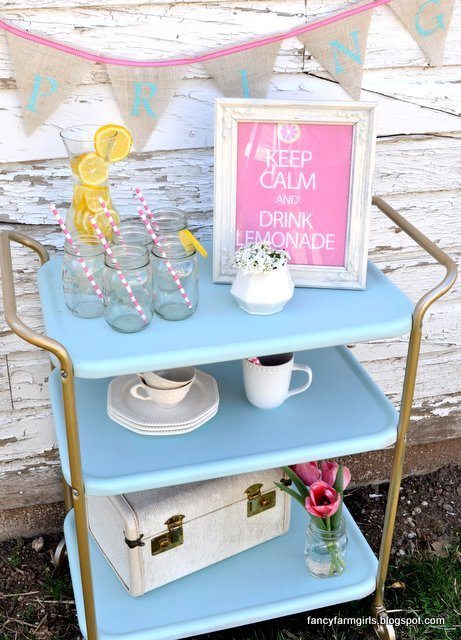 One Can of Spray Paint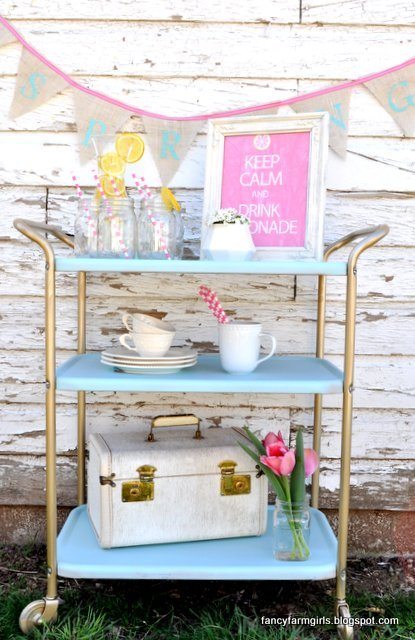 and BAM!
You're ready for some outdoor  entertaining in style!
Next up,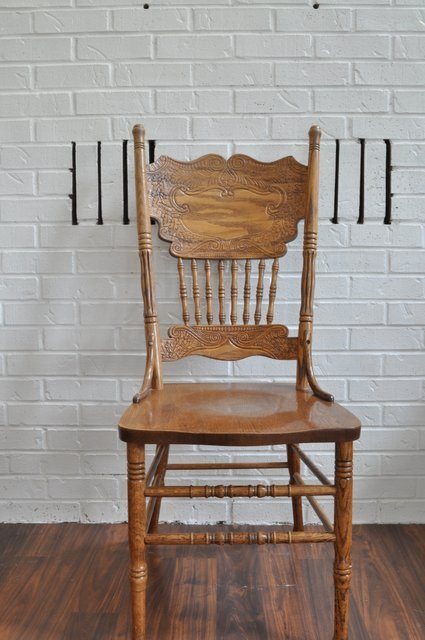 this dining chair.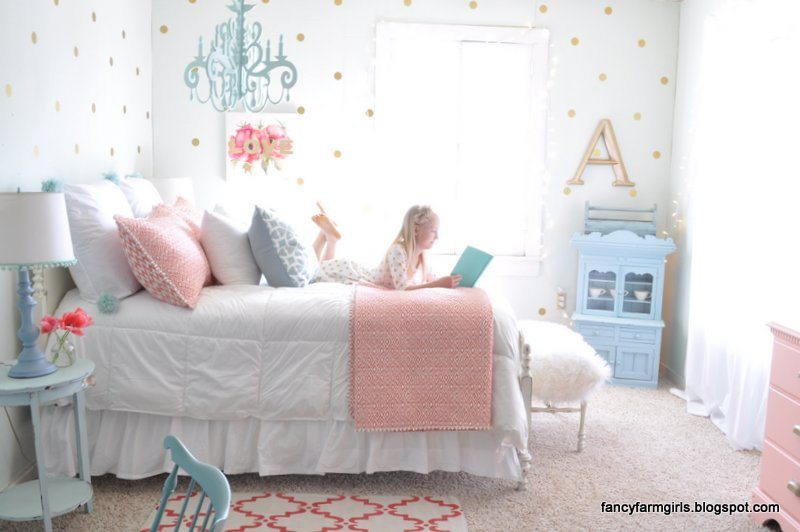 Remember our little girls bedroom makeover furnished with %100 painted second hand finds?
We shared it back here
Well, she was in need of a chair so we thought we'd work this brown chair in.
One Hour and One Can of our favorite paint color,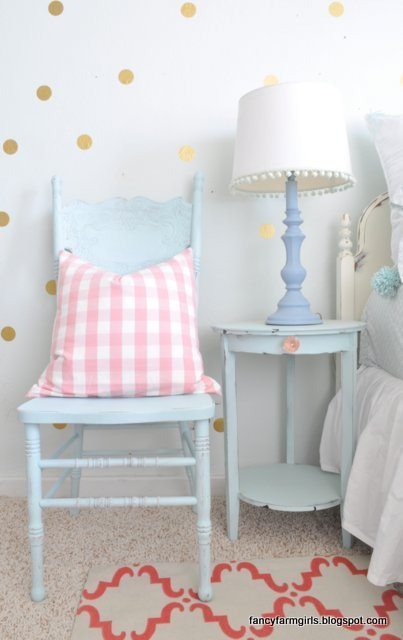 Match made in heaven!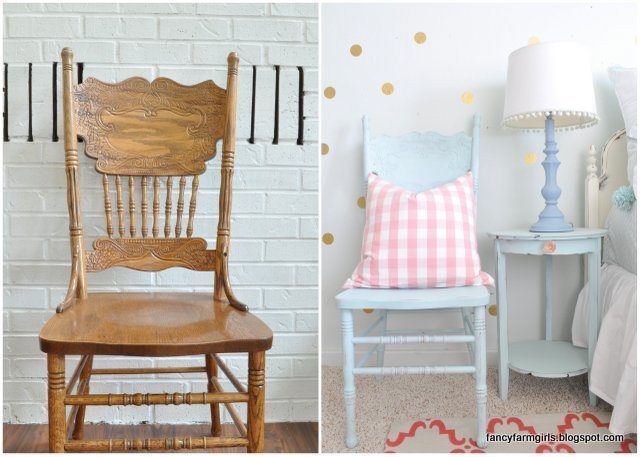 Before / After
Her room was also in need of some storage
( bless her hoarding little heart) 🙂
WHO'D she learn that from?!!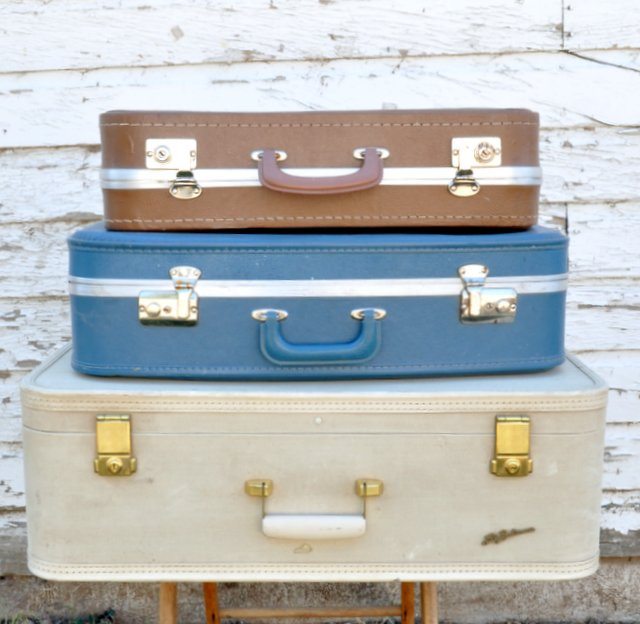 So rather than throw out grandmas old suitcases,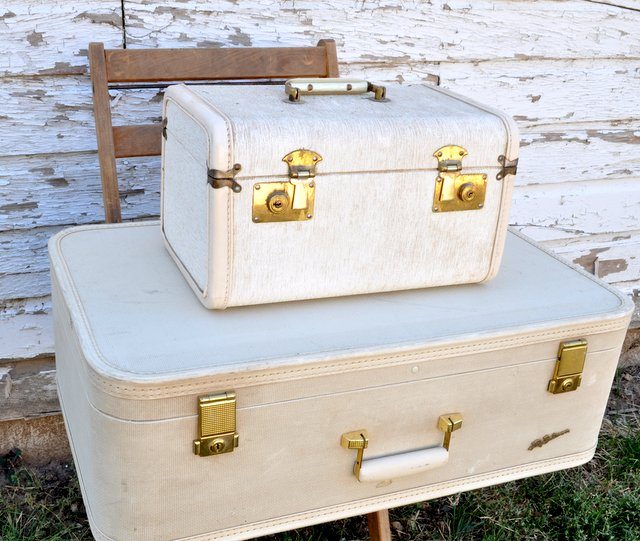 We were able to transfer her storage from Tupperware bins,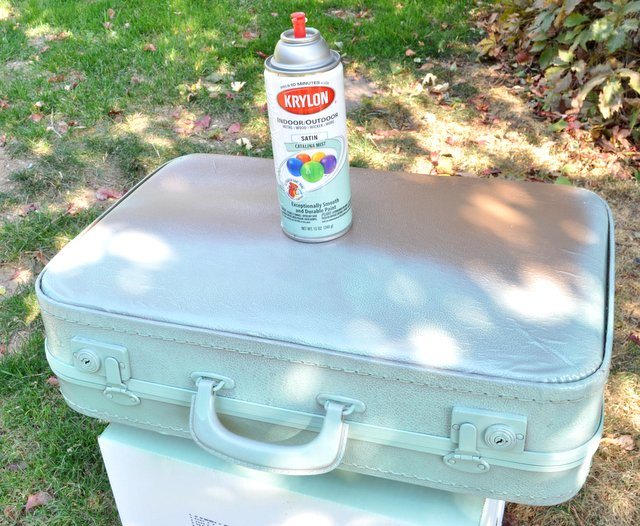 give these suitcases  a quick makeover
and store them in style!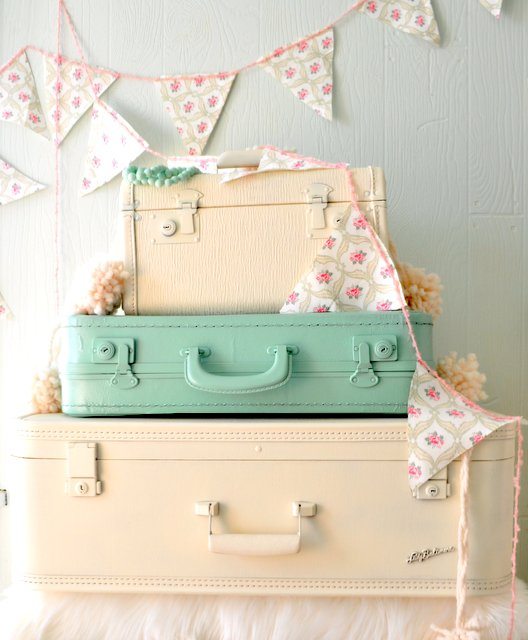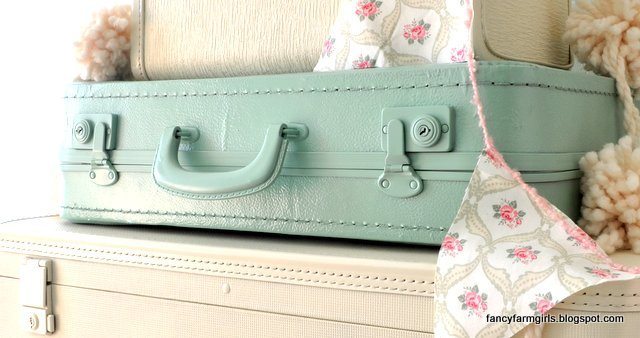 Suitcase colors:
Rustoleums Heirloom White and
Krylons Catalina Mist
Banner made from cutting up an old Ikea tea towel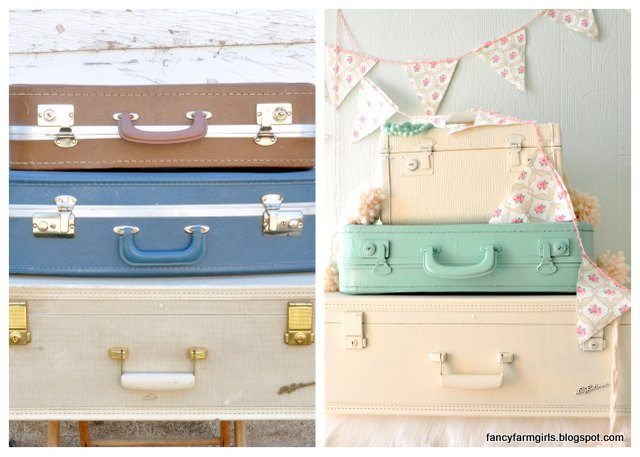 Before / After
Want to see some more One Hour One Paint Can Challenge
Roundups?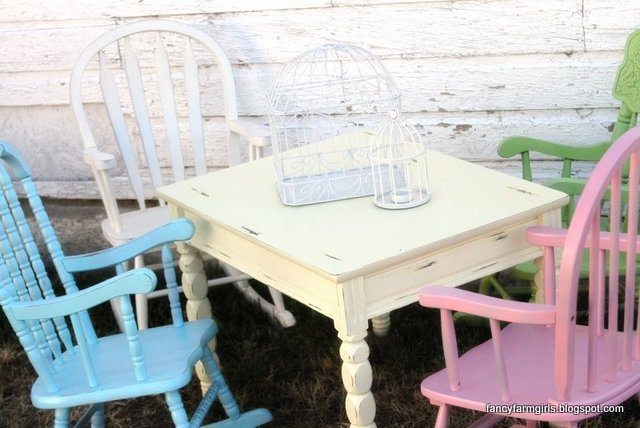 We shared some back  Here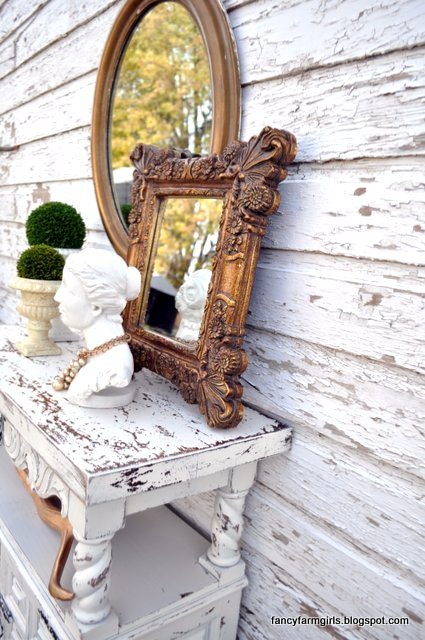 Or Follow us on Instagram (where we are most days)
or
Facebook
…and go paint something!