Teen Bedroom Makeover
Hi all Welcome to summer!
We wanted to give a quick shoutout to Shutterfly for sharing our teen girls bedroom makeover  Here
And if you didnt see it the first time around at AllThingsThrifty  Well…we're sharing it here for the first time.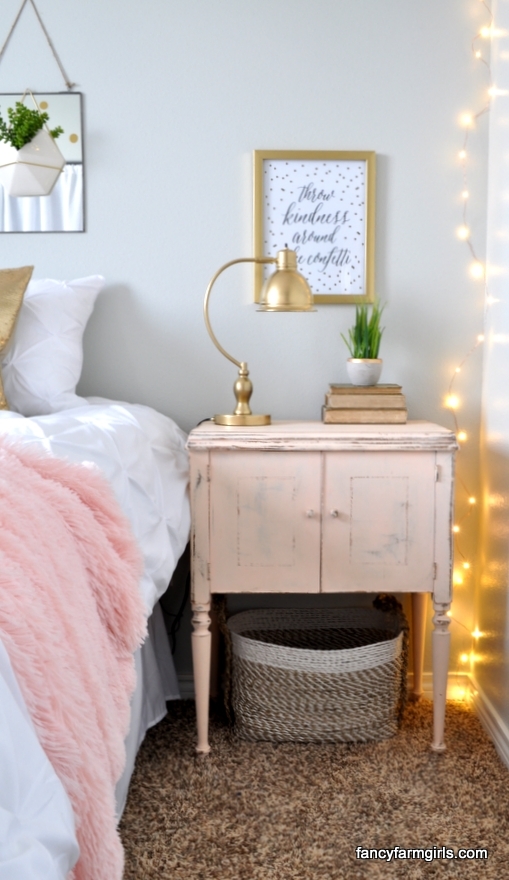 Lighter and brighter was once again the goal.
Which is a good starting point for updating most everything we touch. 🙂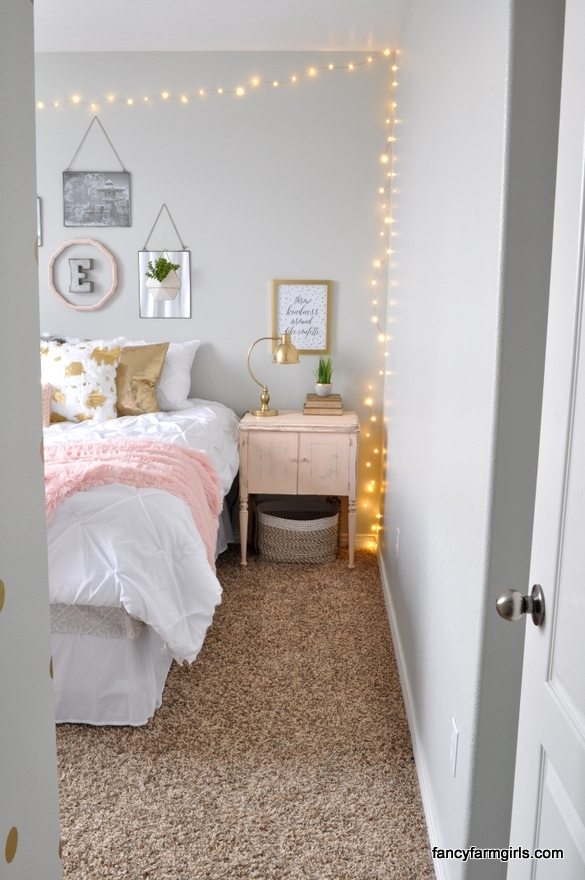 This is a basement bedroom so the walls needed to be lightened up.
Once again, bad, bad blogger with no "before" pics for you.
Picture a contractor handing a six year old a paint deck and letting her choose ANY color she wanted.
VERY bright blue it was!
We toned it down while still keeping it light using
Benjamin Moore "Gray Owl".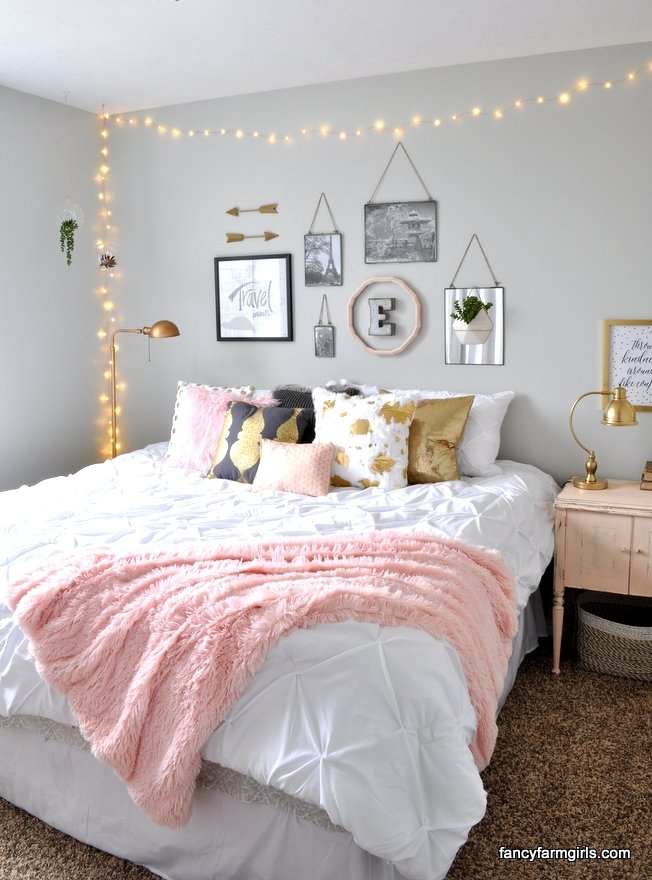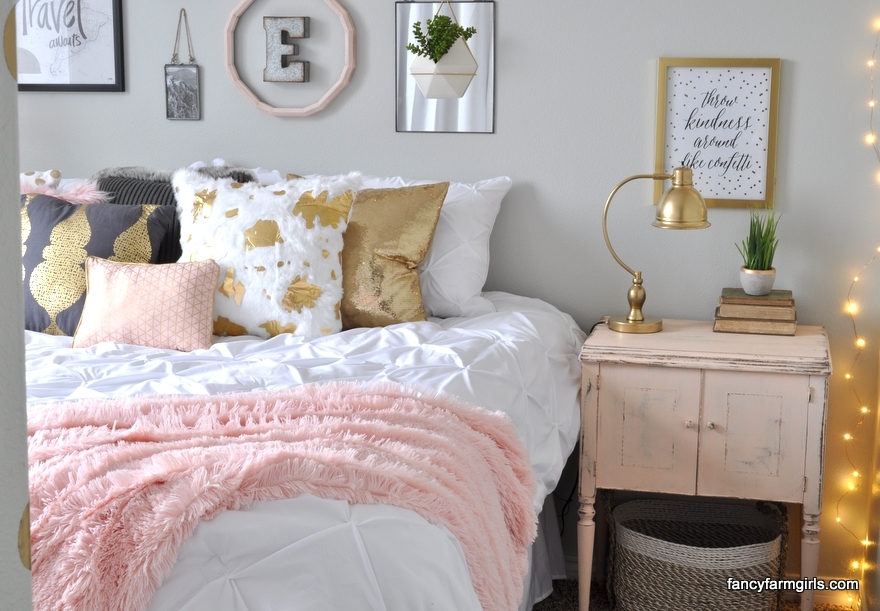 This six year old girl is now an opinionated 15 year old so we went round and round on this trying to both come out happy.
And in full disclosure, as soon as we were done taking the pics. she proceeded to take down several things claiming it looked
"too Fancyfarmgirl-ish"  Ha!
 #notafan
Her demands were:  travel pics, fairy lights and not too much pink.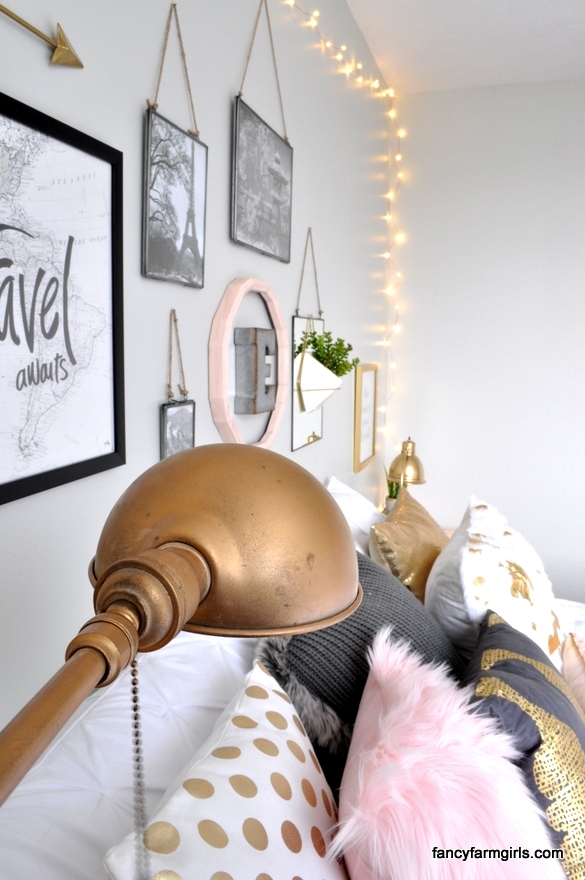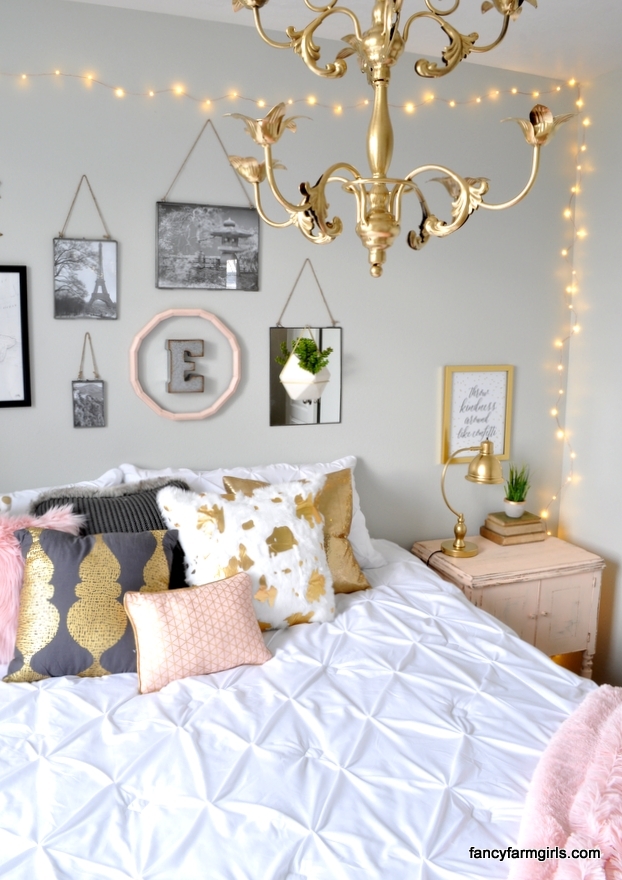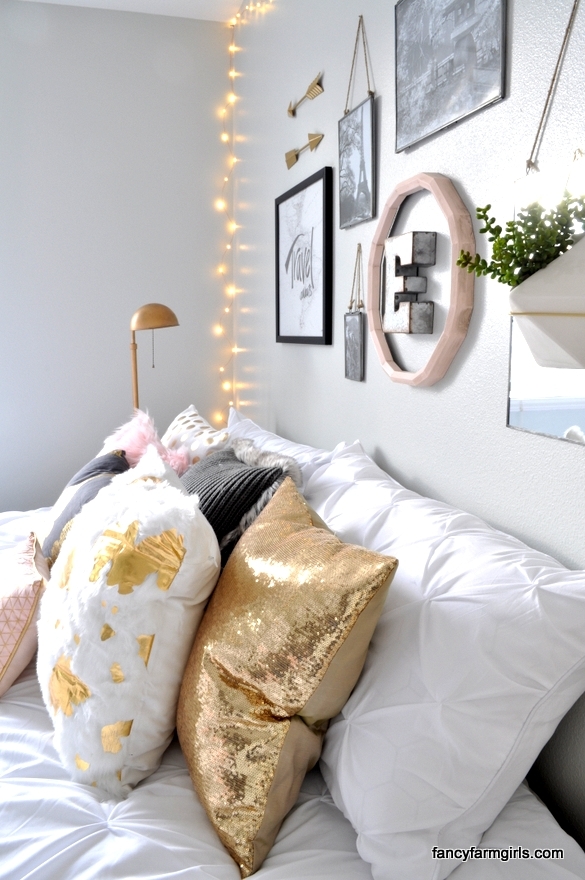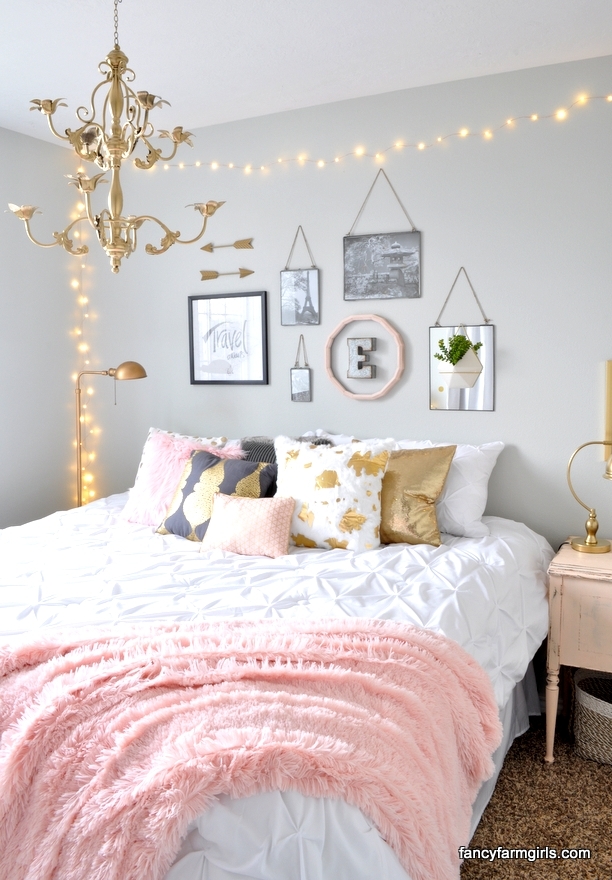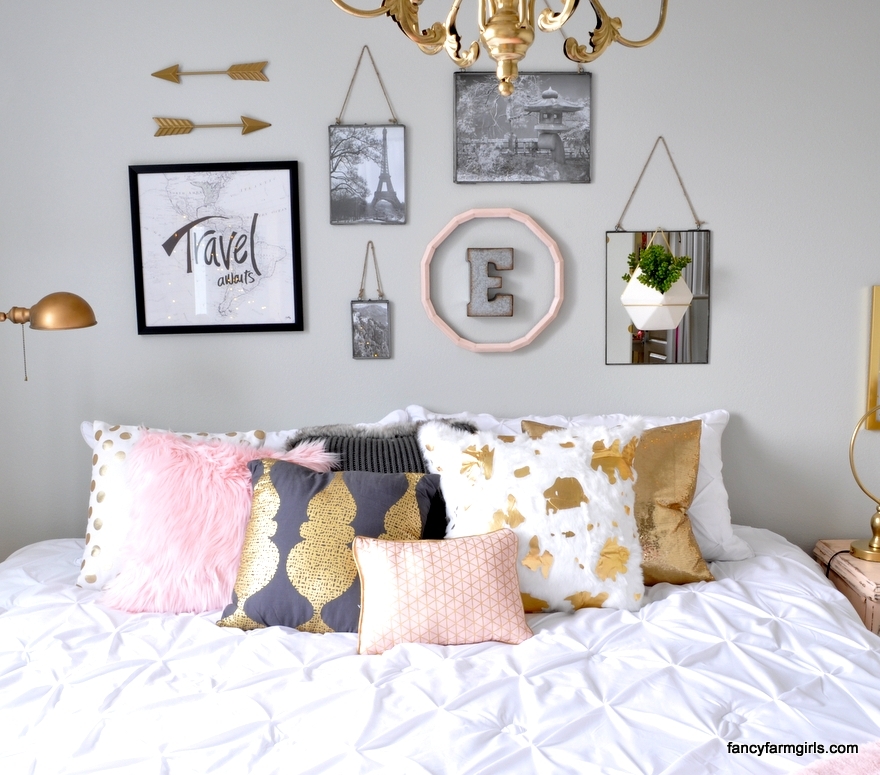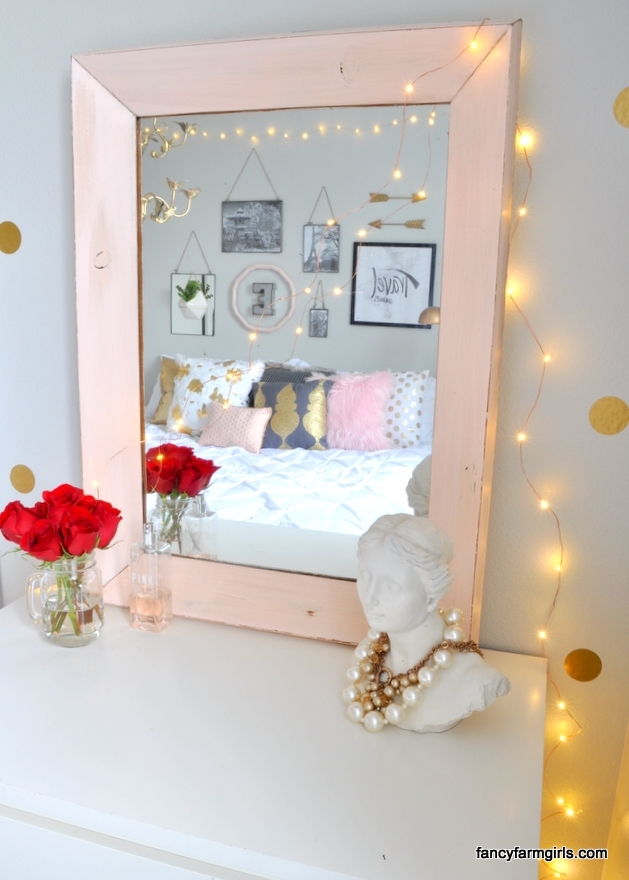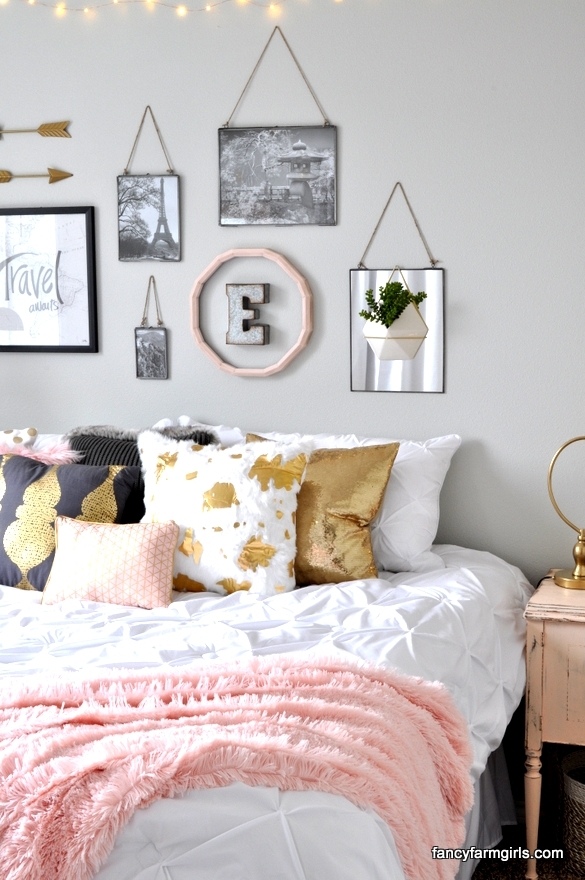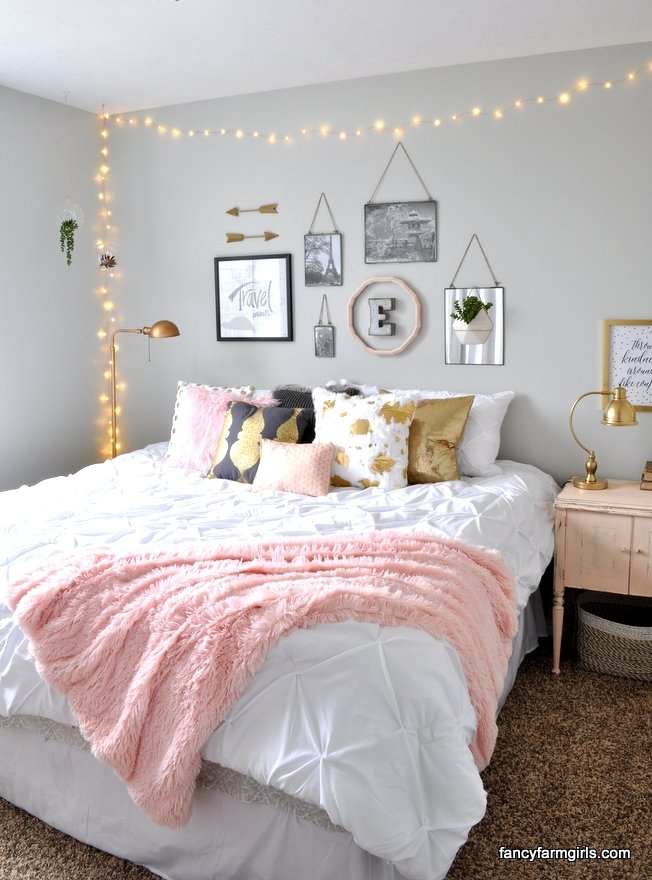 She's happy and this momma's happy and the pride in ownership is helping her keep it clean.
We call that a win, win!