By now,  you all know we love a good furniture transformation.
But when Marg called me and said she was going to paint her vinyl benches, I was pretty skeptical.
I love a good paint makeover but….Vinyl!?  I had my doubts until…
She brought this adorable piece over!
Isn't it the cutest!
We're sharing the tutorial and products used over @ AllThingsThrifty 
Plus,  these little benches will be up for grabs at our Fancy Farmgirls Barn Sale!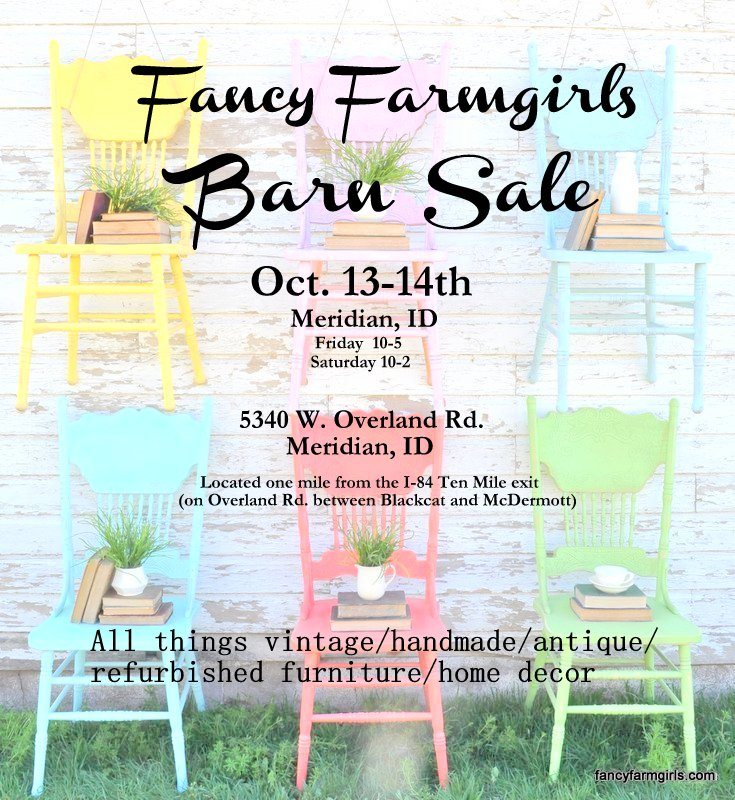 Save the Date!
Vendors Wanted!
It's time for the
Fancy Farmgirls Barn Sale!
And we're looking to expand our team!
Looking for Vendors in
Handmade/vintage/antiques/refurbished furniture/home décor
0ctober 13-14th  2017
Meridian, ID
Vendors: Please email a brief summary of your goods you'll be selling.
Include a minimum of 5 pictures (including closeups and your display)
Link any instagram or online shop connected to your talent.
Email all questions and submissions to:
fancyfarmgirls@gmail.com  (w/ VENDOR in the subject line)
10 x 12 space: $120
Double space: $210 (no sharing of booth spaces amongst different vendors)
Vendor set up will be on Oct. 12th
Vendors responsible for own tents  and tables and displays (white tents ONLY)
We're also looking for Musicians and Food Trucks
Electricity will not be provided (no generators)
*excluding food trucks and musicians
Vendor Booths will be located on grass/gravel/concrete areas
Vendors will be subject to our approval, if we feel like your products are a good fit for our customers we love.
We're excited to work with all the talent out there and make this the best Farmgirl Sale yet!
Feel free to contact us with any questions or submit your application HERE:
2017 Fancy Farmgirls Vendor Application Agreement
Marg & Liz
I've got myself a blue piano!
The before before was a typical brown wood piano.
Several years ago I painted it a light cream color and I loved it so much better.  Wood doesn't last long around these parts!
You don't notice the cream piano though because of the lovely 1970's orange crush velvet chairs huh!?
I bought them a good two years ago with the intent to slipcover them.  Ha!  two hours in I knew slipcovering was not for the faint of heart and apparently I'm faint of heart!
I pawned that off to the professionals and I'm glad to have them crisp and white.
And AFTER!
My favorite part about this makeover is that nothing new was brought into the room.
 It goes to show how transforming color can be!
New coat of white going on…
And it already looks so much lighter and brighter!
When you're just too lazy to bother with the ladder.
Walls were painted white and the piano was painted with Rust-Oleum chalk paint in a mix of "Serenity Blue" and  "Linen White" to lighten the blue just a bit.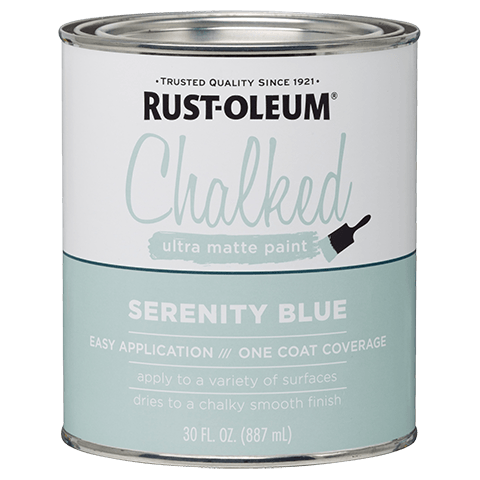 +
Art work was left the same but the frames were updated using Rust-Oleum "Metallic Gold" spray paint.
I bought an old vintage music book at the antique store and just framed each song.
I have no tutorial for painting the piano.  I just grabbed a paint brush and got to it!  I didn't take anything apart.  Didn't move the piano out, just wiped it down from grubby little fingers and painted right over the original paint.  The beauty of chalk paint!  No sanding, no prep work, just get to it!
The chandelier was a Craigslist find and was originally black.  I spray painted it Rust-Oleum "Heirloom white".  By far our most used color.
Lighter, brighter, and so much better.
Sponsored post
Love Rust-Oleum products!
Always have!  Always will!
All opinions our own.